Immersive NVC residential workshop with movement and dance
18th Mar 2023 - 23rd Mar 2023
5pm start / 3pm end
Fixed cost: £300 (to secure your place) + Sliding scale contribution (to be given at the end): £200 - £600. 1 bursary place available.
LED BY Cath Burke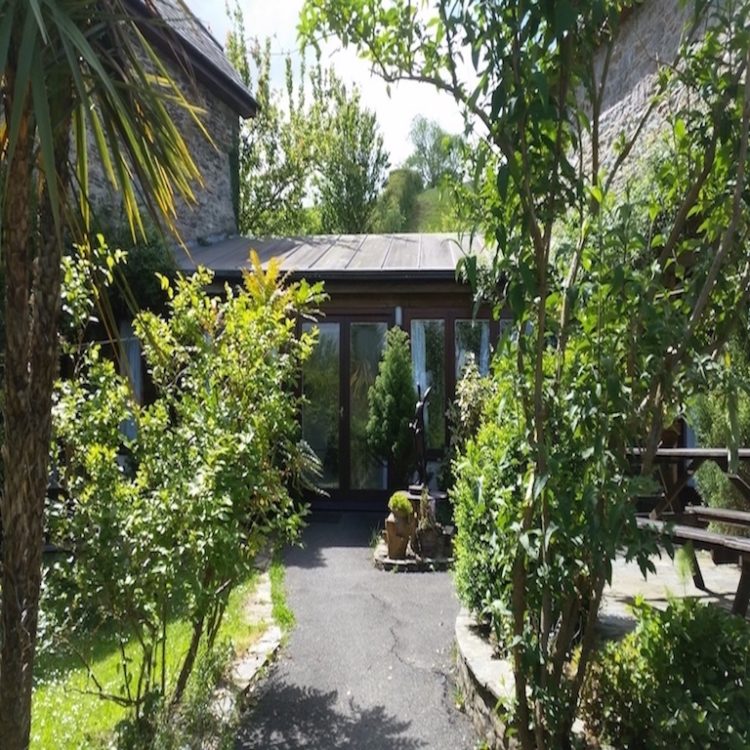 Deepening Self Compassion & Befriending Your Nervous System
March 18th (5pm) to 23rd (3pm) 2023
Spring workshop in Devon
Come and immerse yourself in 6 days of NVC training and practice, including movement & dance sessions to support embodiment of NVC, living in compassionate community, with time and support to relax and restore in nature.
What to expect
A group of about 12 people spending the mornings practising NVC. We will work with dyad enquiries, reflective and communicative exercises and NVC kinaesthetic 'dance floors' (as developed by Gina Lawrie and Bridget Belgrave).
There'll be a dance session each afternoon where you get to embody different aspects of NVC through movement. If you've never tried 'conscious dance' before you are especially welcome. No experience is necessary – you cannot do it wrong! And all ages, body shapes, abilities and fitness levels are welcome.
You'll have the option to meet daily in small groups for an 'empathy exchange'. This is a chance to be heard without judgment for anything at all and to practise listening to others with empathy.
To keep costs down and NVC practice up, we'll be cooking meals for ourselves 🙂 Menus and ingredients will be provided and you'll be asked to cook a couple of simple vegetarian meals, alongside a couple of others, with the support and 'supervision' of an assistant.
There'll be plenty of time between sessions when you're not cooking to rest or walk in the beautiful surrounding countryside. We will have places where you can enjoy silence to support self-connection.
There's also the option of a sauna and outdoor fire.
My intention is for this structure to meet needs for connection, nourishment, rest and relaxation, self compassion, companionship and community, movement, fun, beauty, and of course a deepening confidence and competence in NVC. And that you leave resourced to meet life with courage and love – including tough-love; and that you start a ripple effect of compassion – into your families, friendships and communities.
Theme: Deepening Self Compassion & Befriending Our Nervous System
Most of us aren't living a life of deep self compassion. This retreat is an invitation to welcome and release whatever you may be reacting to, striving for, or resisting, to the extent that is possible for you.
Do you lose your cool and react in ways that upset yourself and others?

Do you withdraw in certain relationships when really you want to come closer?

Are you hard on yourself in some way and wish you experienced joy more often?

Perhaps you sabotage your well-being by engaging in behaviours that don't meet your needs, such as being endlessly busy or not taking action to do what you actually want to do?
During this workshop you will explore
bringing presence, warmth and compassion to your reactive states: fight, flight, freeze

understanding how the nervous system works through the lens of Polyvagal Theory

building your capacity to feel intensity and subtlety, of emotion and physiological state

resourcing yourself to rebalance when activated and be resilient in the face of life's very real challenges

finding appreciation and gratitude in everyday experiences
Pre-requisite
A minimum 2-day Foundation Training. No 'conscious dance' experience necessary.
Board & accommodation
All food & drinks are provided. Participants will prepare and cook meals (see 'what to expect' above) which will be simple, vegetarian and mainly organic. We can cater for special diets but PLEASE inform us of your needs IN ADVANCE.
You'll be sharing a room with 1, 2 or 3 others, or have you own private space in a partitioned dorm. There are 2 single rooms, allocated on the basis of need. You can also sleep in your own camper van.
Where
Eden Rise Retreat Venue, Sandwell Barns, Harberton, Totnes, Devon, TQ9 7L J
Cost
Fixed cost: £300 (to be paid in advance and as confirmation of your booking)
The fixed cost covers the basic expenses of running the retreat including accommodation, food, drinks, handouts, basic expenses for Cath & your NVC and meals assistant.
If it's easier for you, please pay a £150 deposit to secure your place, and the remainder one month in advance of the start date.
If you sleep in your own camper van the fixed cost is £235.
Sliding scale contribution: £200 – £600 (to be given at the end of the workshop)
The sliding scale covers Cath's request for all the behind-the-scenes organisation & administration, as well as her facilitation.
Bursary
One bursary place is available, with the fixed cost being donated by a previous participant and a sliding scale contribution being offered by me from £100 – £200. This is offered in the spirit of 'in giving we receive' and in acknowledgment that we live in a world of huge income disparities. We want this residential experience to be available to everyone and disposable income is a real obstacle for some. We also know it can feel very vulnerable to ask for support, especially when coming from a culture in which independence is highly respected. So, I encourage you to get in touch if you would love to attend but your financial situation means you are unable to cover the costs. Your place could be fully-funded or you could make a small contribution that is within your capacity. I will use a lottery system if more than one person applies.
Travel
Train to Totnes
Short taxi ride (about £10) to Eden Rise
If you drive there's parking space
Cath works closely with London Certified Trainers –  Ceri Buckmaster, Carolyn Davies,  Daren De Witt and Tracy Seed.  We are a collaborative group of London-based CNVC Certified Trainers working together to offer you clear learning and progression options to suit you.
We are
committed to creating community and a supportive network for those learning, living and sharing NVC in London. Many of our trainings are currently online, so if you live outside of London, you are welcome to participate. 
Follow this link to discover more