NVC Matters UK is a non-profit community interest company. It was established during 2020, by some members of the NVC UK network, to support NVC facilitators and groups of people sharing NVC to become more organised.  We are dedicated to growing awareness and practice of Nonviolent Communication (NVC, originated by Dr Marshall Rosenberg) across the UK.
We provide a hub for NVC collaborators, to work together on projects. We organise our collaboration using a non-hierarchical, distributed-power model called Holacracy.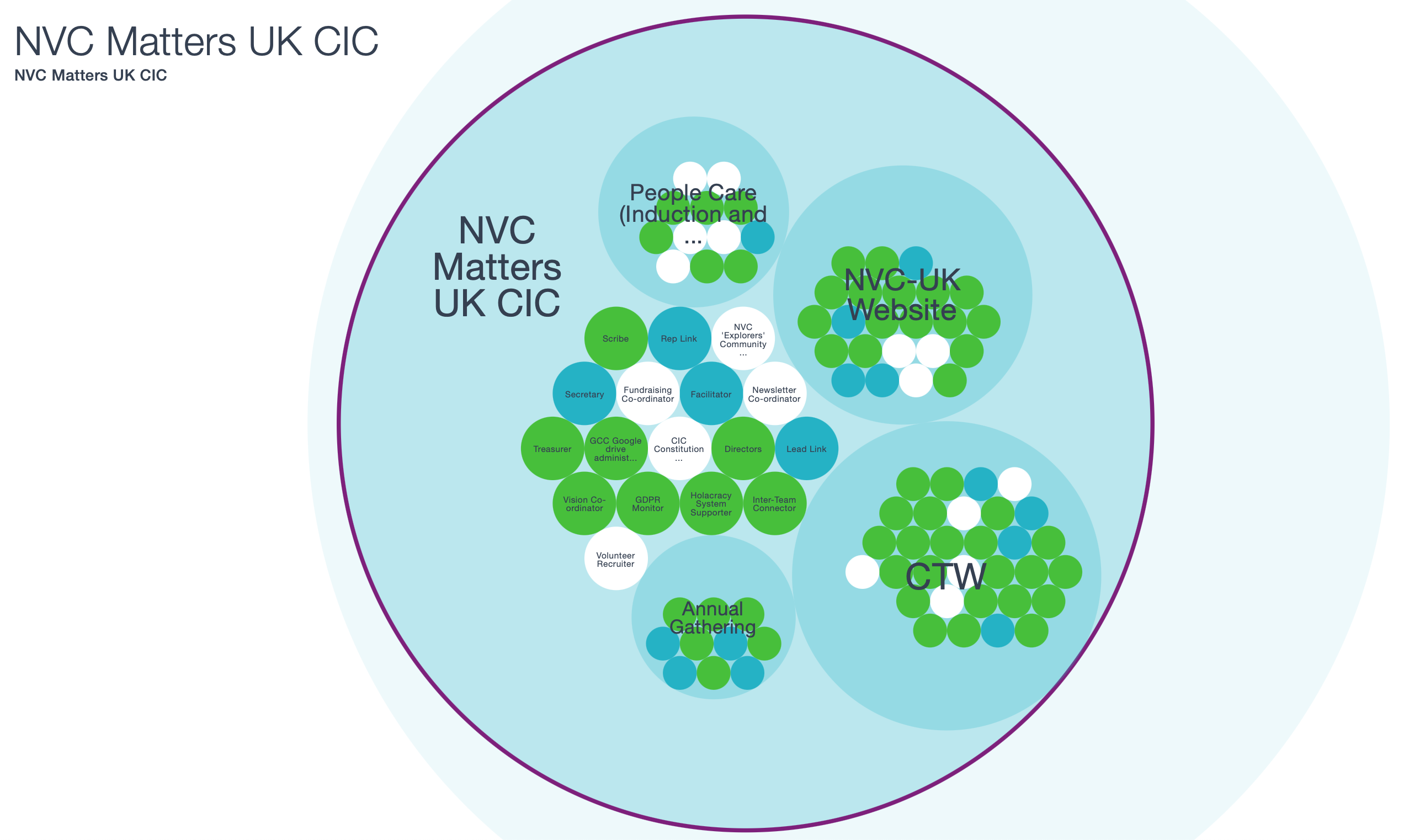 Currently there are four circles recruiting volunteers:
People Care - Recruits and trains volunteers
NVC-UK Website - Manages this website
Annual Gathering - Organises an annual residential event for trainers and NVC supporters to gather and collaborate
Conflict Transformation Weave - Helps groups to pre-empt and respond to conflicts, by building internal agreements, developing skills and increasing resilience.
To read more about us and the way we work follow this link
Would you like to join our team?
Contact us my email at volunteering@nvc-uk.com