Nonviolent Communication (NVC) London
We are a collaborative group of London-based CNVC Certified Trainers working together to offer you clear learning and progression options to suit you. We are committed to creating community and a supportive network for those learning, living and sharing NVC in London. Many of our trainings are currently online, so if you live outside of London, you are welcome to participate.
There are diverse ways nationally and internationally for learning NVC. This is our specific training pathway.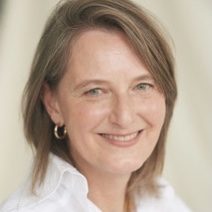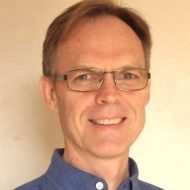 Want to learn NVC with us?
This is the London NVC training pathway
The best place to start is to sign up for a 12-hour Level 1 Foundation Training (link). Learn with experienced NVC Trainers and practise with other people new to NVC
A 12 hour Foundation Training combines theory and practice to give you a solid grounding in the mindset and skills of Nonviolent Communication. It covers the 4 steps of NVC: Observations, Feelings, Needs, Requests and the 3 modes of NVC: listening with empathy, self compassion & honest expression.
You will be invited to practise with imaginary scenarios and your own examples of difficult conversations, interactions and feelings, in a safe and often fun way through interactive activities in pairs and small groups, and sometimes reflecting individually. 
Online courses are limited to 15 participants.  Face-to-face courses are limited to 18 participants.
Yes, you will learn a lot and get immediate benefits from a Level 1 Foundation Training. It can take practice and more development to integrate NVC. There are diverse ways you can deepen your understanding.
Level 1 Plus
At Level 1 Plus you will consolidate what you learned in a Foundation  Training.
We offer a variety of options.
- Drop in practice sessions
- A short series of NVC practice sessions
- The Listening Hour
Level 2 Intermediate Training & Practice
At Level 2 you will consolidate the understanding and skills you learnt at Level 1 and develop new skills with the aim of integrating NVC into your daily communication.
We offer a variety of options.
- Intermediate Training Programme
- Drop in practice sessions
- Closed practice groups
- Immersive Residential experiences
Click on the links below for more information about these options. 
Level 2 Training and Practice Groups with Cath Burke
Prerequisite: Foundation Training (approx 12 hours)
Join for a block of 5 sessions (meeting monthly for 2 or 2 ½ hours) with the opportunity to continue after that. The groups are not open to people dropping in for the odd session. This format allows you to meet with the same 9 people over time, which helps to build trust, safety and community. You will get to practise the basics and learn new Level 2 processes and differentiations. There is also an opportunity to arrange extra peer practice sessions.  
Level 2 drop-in practice sessions with Tracy Seed
Prerequisite: Level 1 Foundation Training (approx 12 hours)
Monthly drop-in sessions for those wanting to practise empathic listening, self-empathy and expressing honesty in dialogue with others. Details here 
Level 2 Intermediate Residential Trainings and Retreats
It's ideal to have Level 2 Intermediate residential experiences where you get to 'live' NVC with a group over a few days.