Reducing the distance between us
10th Jul 2022 - 10th Jul 2022
10.30-4.30pm
Full price £80 / concession £50
LED BY SARAH LUDFORD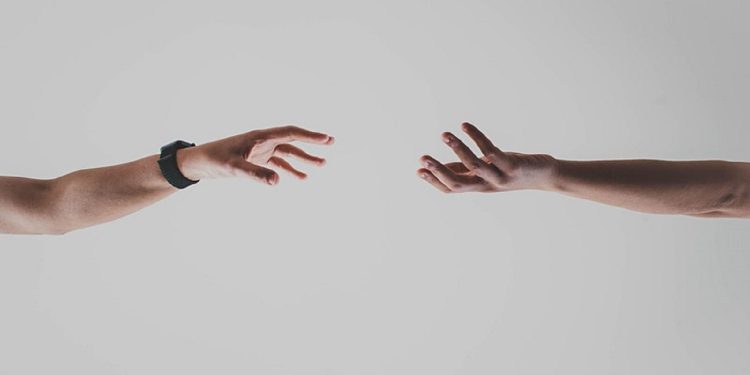 We invite you to a day of exploring and practising ways to connect when we are coming from different perspectives. We will experiment with moving beyond concepts of right and wrong, transforming judgements and enemy images, finding ways to express ourselves authentically and stay open to hear each other.
In times of uncertainty and challenge, we can be pulled into increasing separation and division, unable to find our common humanity whilst standing up for what we care about. We want to increase our capacity and resilience to be together, with different views, finding creative solutions that work for all.
We will cover themes such as…
Moving beyond right and wrong
Transforming enemy images and self judgement
Speaking authentically and with care
Finding connection across differences
Centring impact over intention
Giving, receiving and integrating feedback
Conflict resilience
By the end of the day you will have…
More awareness of myself and my choices
More curiosity and openness towards others
More options for how to respond when there is separation
This day is for anyone who wants to connect and/or collaborate with people with different perspectives and views, whether as a part of an organisation, community or grassroots group, in an activist context, in your work or in your family and personal life. These are ways of thinking and responding that most of us weren't taught at school and are needed now more than ever.
Booking
Booking is up front. We are offering two ticket types – standard, and concession for people on low wage.
We want to make this accessible to everyone, so if you would like to come and do not have the means to pay, or if you are comfortable and you would like to pay to support someone else to attend, please email us sarah@sarahludford.co.uk or viv@connectingwisdom.uk.
If you have any questions about the day or feedback for us, please also feel free to email us.
About Us
Sarah is a certified trainer of Nonviolent Communication and works with individuals, families and organisations to increase compassion, understanding and connection.
Viv works with organisations and communities to find more inclusive and effective ways of working and living together, where decisions are made with the intention of meeting everyone's needs.