Level 3 Mentoring for NVC facilitation and leadership in groups
27th Jan 2023 - 23rd Jun 2023
2-6pm UK time
£450 / £550 / £650
LED BY Ceri Buckmaster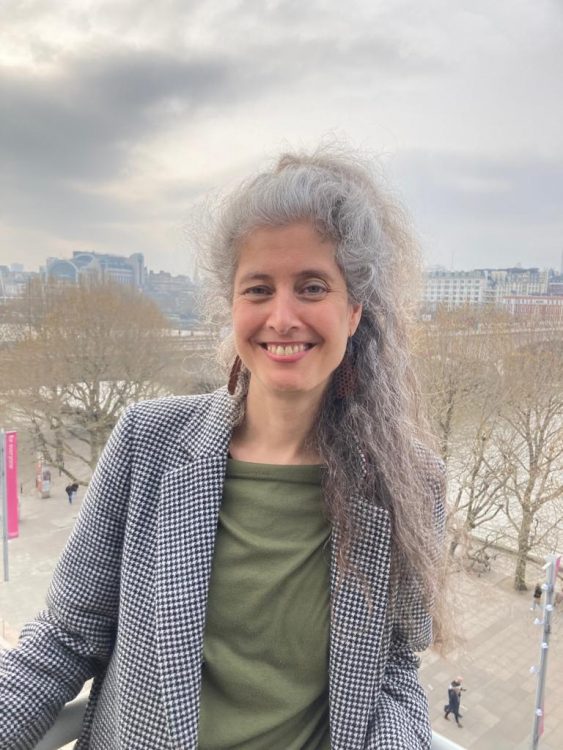 The programme offers the opportunity to increase skills needed when facilitating groups, including:
How to create an inclusive, safer container

How to hold space, 

How to make explicit power dynamics and transform them where possible

How to allow space for feelings and needs and what's alive

How to support people to make requests

How to hold meetings with NVC awareness (Gathering items for agenda,  Ordering them, Moving things on, Keeping to time, Making sure everyone has a voice)

How to handle conflict in a group when it appears

How to support people when triggers arise

How to increase your awareness of power and privilege, including awareness of your power as a facilitator

How to respond to the kinds of questions you get as a trainer/facilitator

How to design a short NVC related session or workshop

How to create a culture of giving and receiving feedback

Increase your understanding of the role of empathy in facilitating groups

How to support people 121, (as a sometimes necessary part of facilitating groups)



Who is this for?
You will want to facilitate groups or want to bring the flavour of NVC into your collaborations and organisation. 

You might be facilitating groups in general (or even be part of a group and not necessarily a facilitator of it). You don't necessarily want to teach NVC as a practice. You might want to be bringing NVC related content to work colleagues, students, other people interested in NVC, community or activist groups.

You will need to have 10 days of formal NVC training (A day's training is 6 hours and could be online or face to face)

You need to have completed at least 5 days of intermediate training eg those offered by the London trainers network or similar. 

You will have about 2 years regular engagement with NVC through your own learning, interest and empathy exchanges. 

You will be open to empathy swaps and preferably have an ongoing empathy practice

You will be familiar with NVC learning tools such as

dance floors

,

transforming enemy images or humanising the other

,

4 steps of listening

,

anger process
Schedule
6 x 4 hr sessions over 6 months
Friday 27th January 2023 2 – 6pm UK time / GMT

Friday 17th February 2023 2-6pm UK time / GMT

Friday 24th March 2023 2-6pm UK time / GMT

Friday 28th April 2023 2- 6pm UK time / BST

Friday 26th May 2023 2-6pm UK time / BST

Friday 23rd June 2023 2-6pm UK time / BST
You will be encouraged to have 1 peer session per week during that time (you will rotate partners each month)
1 121 session with the lead facilitator during the 6 months
Access to dedicated Communication channel 
1 x one to one sessions during the 6 months with the facilitator for bespoke support with your projects.
What financial contribution am I being asked to make?
£450(low income)
£550(standard)
£650(standard+)
This will count as 4 days ONLINE training (with the understanding at 6 hours is one day) towards certification. (Agreed with Gina Lawrie, Assessor)
What is the overview of sessions?
Introductions / Why are you here / Creating the container / being inclusive / thinking about projects we might want to develop / What does it mean to facilitate with NVC awareness / NVC related project case study – Listening Hour
In session 1, we will create the container of our mentoring group and get some greater clarity about what does it mean to facilitate with NVC awareness.We will look at a case study of an NVC related project
2.Mentoring space – focus on  improving empathy skills
In session 2, each of you will have space (about 30 mins) to talk through a project you are doing or wanting to do
3.Mentoring space and/or space to try out an idea – focus on innovation/experimentation
4.Mentoring space and/or space to try out an idea – focus on responding to conflict
5.Mentoring space and/or space to try out an idea – emergent focus
In sessions 3-5, each of you will have group space (about 30 mins) to either talk through a project, get feedback or try out a facilitation idea. Break out spaces for peer empathy/feedback are also possible in these sessions
6.Plenary session. Next steps
In session 6, we will ponder next steps for each of you           
What does this mentoring programme enable you to go on and do?
You will gain confidence, clarity and support for your next steps with your projects and visions

You might want to repeat this Level 3 Mentoring for further support

If you want support to develop a coaching practice for 121 clients, we can recommend this training

Needs based coaching

Move towards Certification. (If you are considering Certification, you might consider attending 

14-17th April 2023 UK assessment

, or the

Stepping Stones

event for registered Candidates to see if you are ready for Pre-Assessment in mid June or end October 2023)
What is mentoring?
We can identify 4 approaches for Leaders who support people.
Coach. 

Mentor. 

Trainer

Facilitator
A Coach will ask you questions to help you find your own answers. The coach won't share much if anything of their own experience in the field
A Mentor will keep the focus on your experience and what you want to learn, they may ask questions and they may share their experience, expertise, challenges on their own path and learnings.
A trainer will teach set content which they have defined ahead of time, possibly in connection with some needs analysis of the participants.
A facilitator will elicit core needs of the group and hold space and organise towards these needs being met.
This 'Mentoring' space may include a combination of these roles but the prime focus is on mentoring. The structure is designed for you to come and bring your projects and questions and dilemmas as you begin or continue facilitating groups
Background
The London Trainers have been running an Intermediate monthly, drop-in programme since 2019. In 2021 we held a feedback session and survey to find out if the programme was serving needs. We got feedback of the need for more practice opportunities for people wanting to consolidate their NVC practice (which we offer in our Level 2 offerings) as well as mentoring to support people to move into leadership and facilitation of NVC, which is what this Level 3 offering is about.
The pathway for learning NVC in London is this:
(Level 1) Foundation Training and Practice
A 12 hour Foundation Training combines theory and practice to give you a solid grounding in the mindset and skills of Nonviolent Communication. It covers the 4 steps of NVC: Observations, Feelings, Needs, Requests and the 3 modes of NVC: listening with empathy, self compassion & honest expression.
(Level 2) Intermediate Training and Practice
At Level 2 you will consolidate the understanding and skills you learnt at Level 1 and develop new skills with the aim of integrating NVC into your daily communication.
(Level 3) Leadership/ facilitation Mentoring
At Level 3, you will consolidate your Intermediate skills and be supported through mentoring  to begin experimenting with NVC related activities in groups.