Supporting Nonviolent Social Action
A personal story of bringing the lens of NVC to social movements – Ceri Buckmaster
It's always been my dream that NVC-informed people, are at the heart of social change movements and local community activism, and it's been my experience to date that we need to be more connected up and collaborative than we currently are.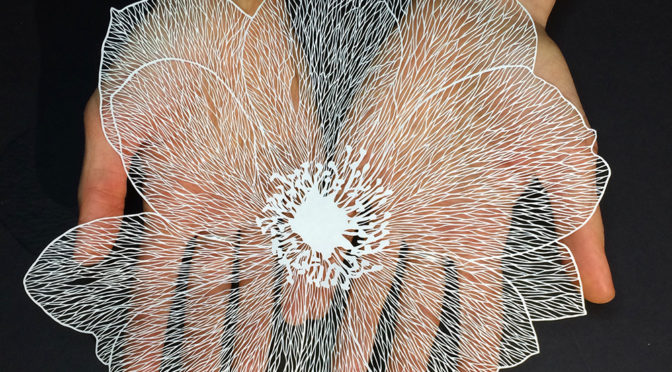 Supporting nonviolence in social change movements
The movement Extinction Rebellion has been unique in that it is actively asking for NVC to support communication and to maintain nonviolence throughout protests and organising.
Extinction Rebellion is not the only movement that I would like to support and that needs support.
I don't believe this movement, is more important than any other movement (when I think of knife violence on the streets in London, that also feels incredibly pressing). However, right now, there is an energy and momentum around Extinction Rebellion, and because it aims to be nonviolent and because it foregrounds creating change, I find this hopeful.
Before the April Rebellion, a small group of NVC practitioners from across the UK put on a series of online NVC de-escalation training which I coordinated. We called it 'Breathe De-escalation' and it's basically an application of NVC for tense situations Extinction Rebellion activities might find themselves in when communicating about their aims or in protests. The strategies shared also work well for meetings and organising.
In April 2019, we trained around 150 people online and probably 200 people face to face. These training were really well received and we now have an archive of recordings people globally can access. Due to recent requests for more training, we are now (July 2019) doing more online and face to face de-escalation training, and these have been even more well-attended with 25-40 people attending each online session. I think this potentially needs to be a weekly session for people to dip their toe into the restorative potential of NVC for tense situations in social movements.
B.R.E.A.T.H. E De-escalation
In addition to this De-escalation initiative, there is also support for Extinction Rebellion by many other NVC practitioners in the UK and around the world, supporting conflict resilience, organisational capacity, building feedback systems, restorative circles and empathy circles. I've chosen not to name people now as I can't acknowledge fully enough their efforts by naming a few names and omitting all those who I am not aware of or who I might forget at the moment.
A collective response to the call out for NVC support
My experience of organising a collective response to the callout for NVC support for the rebellion has been complex. The organising has been slow, it's been painstaking, there have been many unknowns, everyone is busy doing something else and then everything happens at once. I had an empathy chat before the April sessions and as I talked about what it was like doing the organising (in the 'everyone is busy doing something else' stage), the image came to me of peeling potatoes.
"It's like peeling potatoes. It's boring … I don't like it … Someone's got to do it."
Deep within, I know this is what building a movement feels like in the current moment.
There's an incredible amount of invisible labour, planning and organising that goes into making something happen, even more, to make it sustainable and to flourish. I also know there are a great many NVC-informed people in the UK who are ready to step towards campaigns and movements, like Extinction Rebellion, but are not sure how to make that step, or only want to do so as part of a network that includes support, to make initiatives sustainable.
The April 2019 rebellion I believe to be an incredible success, with a huge amount of media and political attention and many thousands of people getting inspired by the possibility of nonviolence and what collective action can achieve. As part of this, over 1000 people were arrested and have been charged and I wish them plenty of support as they deal with the stress of navigating the court system.
Requests for NVC support keep coming in
Requests for NVC support keep coming in. I guess we are on the verge of allowing something to flourish, with momentum still growing. One of the De-escalation team, Toni Baum, said recently:
"There's so much potential in this de-escalation material and approach. I'm overwhelmed with requests for it and I also see the need for it everywhere. I'm trying to help it gather momentum and snowball. I don't understand why that isn't happening."
A few of us had a planning meeting at the beginning of July and realised we needed a 'connection call' to put faces to names and meet people from around the UK who are interested in the unique offering NVC can bring to social change movements.
The face to face call was a welcome moment of connection in a sea of emails and social media platform messages. This call turned out to be a place of much mourning and celebration; the invisible things like burnout, organising loneliness and overwhelm, frustration and inner joy and excitement around potential had some space to be seen and heard. Right now, I want to move beyond the page, the thoughts and the ideas about what nonviolence and what NVC can do, and reach towards each other to live it. I am interested in the pain and the joy of being there for each other as we walk towards people with our intention of embodying nonviolent consciousness.
The pain and the joy of being there for each other
I know that meeting regularly, is so important in building capacity and momentum. So I invite you to carve out some time and check in at future Connection Calls if you are interested in bringing NVC to support social movements (which might mean learning a lot about the culture of the social movement and finding ways to nurture it through NVC) and to either of these two questions 'How we are doing in relation to the NVC De-escalation material and project for Extinction Rebellion? And more broadly, how are we doing in relation to the unique offering NVC can bring to social change movements?'
I hope future connection calls not only inspire you but support you to engage further and deeper with NVC in your local communities, in your countries and across the planet.
Please contact me directly if you want to join the 'NVC De-escalation Connection Calls'
Author: Ceri Buckmaster, NVC Certified Trainer
Editor: Tracy Seed, NVC Certified Trainer
DISCLAIMER NOTE: The Nonviolent Communication Network in the UK is not affiliated with Extinction and Rebellion or Rising up in any way.
This blog is part of the Blogging Carnival for Nonviolence 2019