Rainbow Mill Community Camp
22nd Aug 2023 - 29th Aug 2023
12:00
See web site for details
LED BY Sinhaketu, Rik Midgley, Barney Phillip, others TBA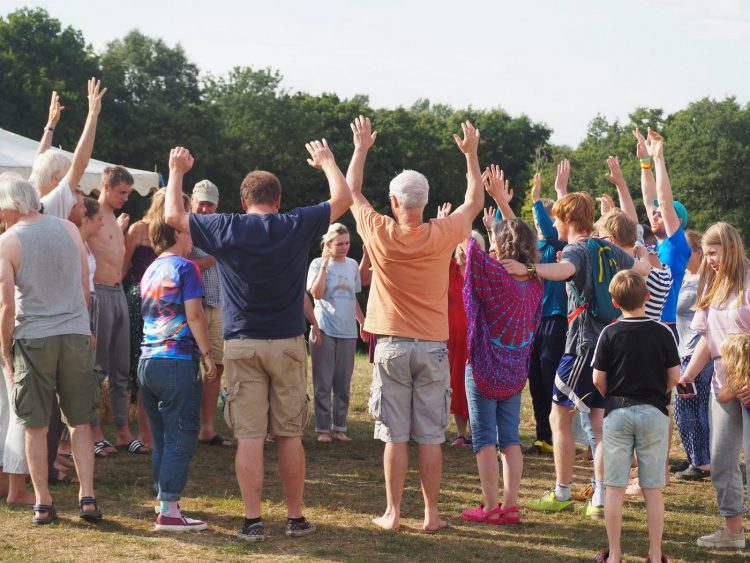 A community led gathering that doesn't just focus on workshops and structured NVC training, we aim to create an environment in which we can come together using the principles of NVC to practice, learn, and share NVC, while having fun and relaxing.
Where everybody is equal and has consideration for their own needs, the needs of others and the needs of the community as a whole.
The camp is in it's 15th year and regularly welcomes a mix of people of all ages, some come alone, some with partners or family, some bring children. There is always a mix of regulars and people new to camp, and sometimes new to NVC
The camp is for anyone with an interest in NVC, whatever their level of experience.
Held on a secluded field in the Norfolk countryside. Right next to 350 acres of wood and heathland, that's home to an array of wildlife.

For those that don't want to camp, there are a alternatives available on the field, ranging from quite basic cabins and Glamping Bell tents.
We aim to be led by the needs of the community at camp, and start the day with a morning circle  where requests and offers for workshops and other activities are made. We have a range of people offering workshops including experienced trainers, and we give the chance for people just starting out as trainers to hold workshops.
And the camp is about far more than workshops, we encourage everybody to be in choice about what activities they do or don't do, some people may only go to one or two workshops over the whole camp, others may go to one every session; going for a walk, having a chat over a hot drink or sitting round the fire can be just as beneficial as a workshop.