2022 Annual Gathering for Sharers of NVC
17th Nov 2022 - 20th Nov 2022
From Afternoon on Thurstay until Sunday Lunch

LED BY NVC Matters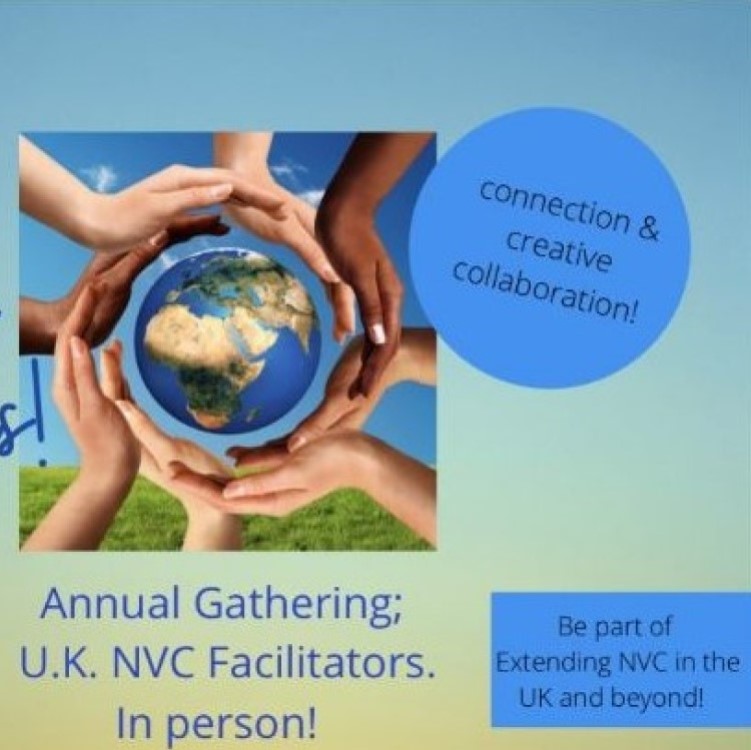 The Annual Gathering For Sharers of NVC is happening!
Mark your calendars for Thursday evening to Sunday lunchtime, November 17th – 20th 2022.
Connection Before Everything!
In gratitude to all Marshall Rosenberg brought to our world.
Here is a unique opportunity where we get to come together as NVC UK Facilitator / Sharer  family.
To recharge, re-inspire, get included in what's happening as well as look to the future with new creative ventures.
You are warmly invited to participate, to deepen your own sense of mattering, connect to the vision and further the reach of NVC in the UK.
Venue To Be Confirmed; provisionally at the same venue as last year; Lower Shaw Farm in Swindon.
We will add the registration page as soon as registration is open.
Stay tuned and watch this space!
For more information or to get involved with making this event an enriching experience for all involved contact the team (Annie, Eileen, Kirstin)  at annualgathering@nvc-uk.com.